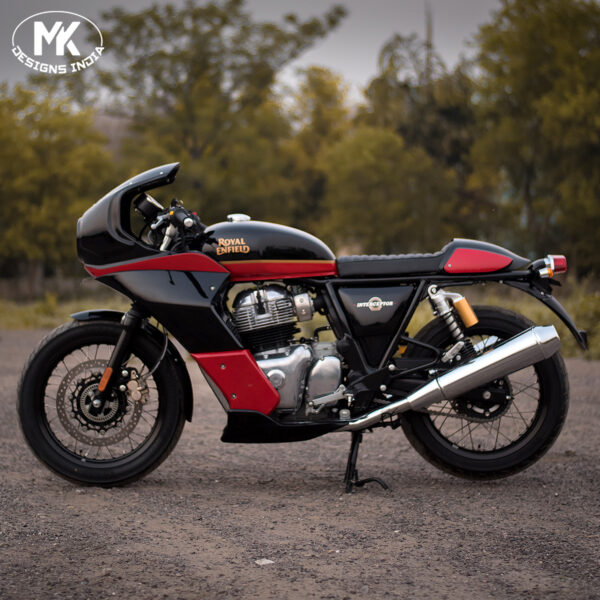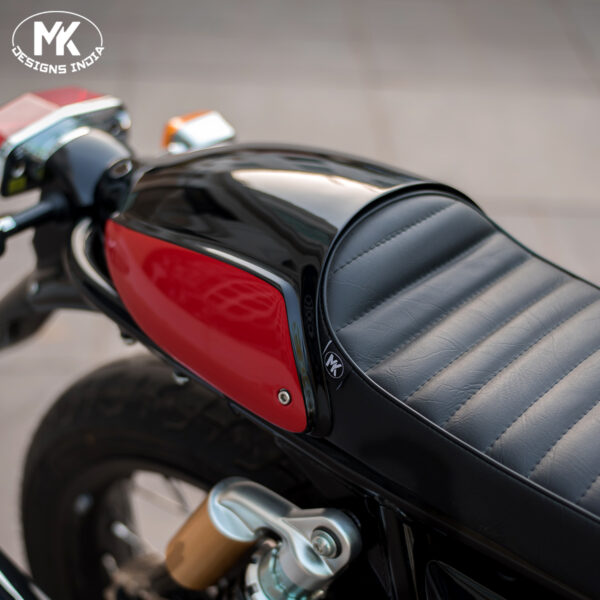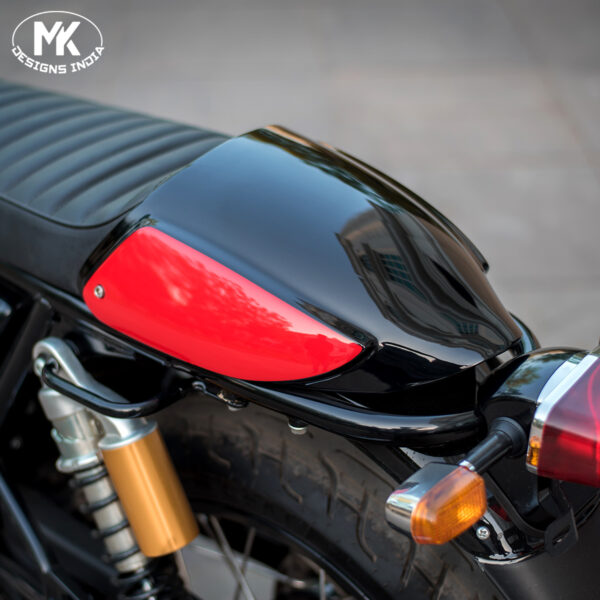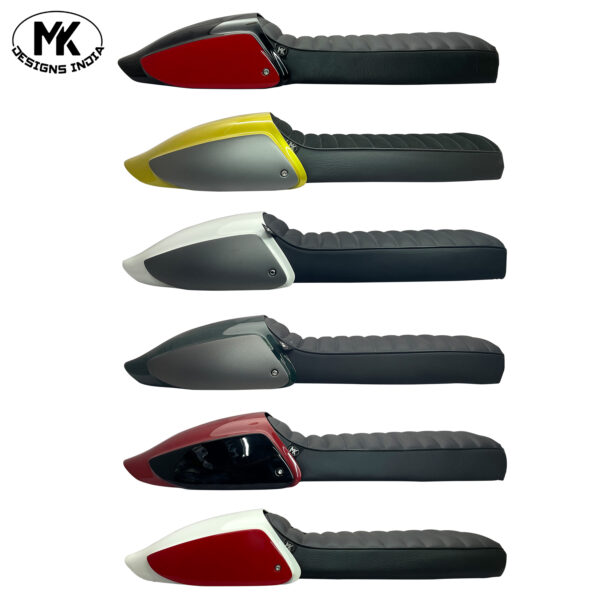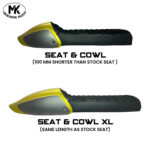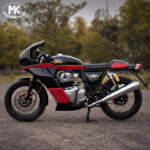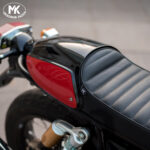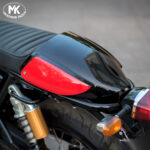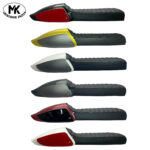 CafeRacer Seat & Cowl (FF650)
113$
Description
Cowl Material: Fiber Reinforced Plastic.                    Total weight: Only 3.5kgs including mounts.
Colors: Cowl available in all factory colours. Additional colors available upon request* (pre order basis) ,Black Leatherette (Brown Leather is available on additional cost)
Installation: Push and Press Fit under 2 minutes. Can be done easily at home without any assistance from a mechanic.Mounted on original seat mount. Moulded P.U foam seat , Made of long lasting and durable Leatherette.
Perfect for long rides. Lightweight and durable.